Symetri e-learning
Pinnacle User Tools for Naviate
Download Pinnacle User Tools for easier access to all learning material for Naviate, Autodesk and other software.
E-learning integration Naviate 2021 and onwards
It is now easy to get more information about each Naviate or Revit tool. As a subscription customer on Naviate you have access to Symetri e-learning and can access material for Naviate, Autodesk products, Lumion, Enscape, Bluebeam & V-Ray. By using the Pinnacle User Tools for Revit you get automatic access to information about the Naviate or Revit tool you use or related tools. Read more about the integration here.

 
How to get started with Symetri e-learning
Register and add company users. Information has been sent out to contact person (contract managers) for companies with Naviate Subscription users. More information here.
Login to e-learning portal using your login provided by the administrator of Pinnacle Lite at your company: https://portal.pinnacleseries.com/#/home or use the short cut in Naviate Help pull-down
Download Pinnacle User Tools (available at Home page on portal)
Before installing, please close your Revit application
Activate Pinnacle User tools on your computer from your "User Profile" page in the portal by clicking "Activate on this Device". Sometimes you need to restart your computer to have this option available on your profile
Start Revit/Naviate and click on a tool and start exploring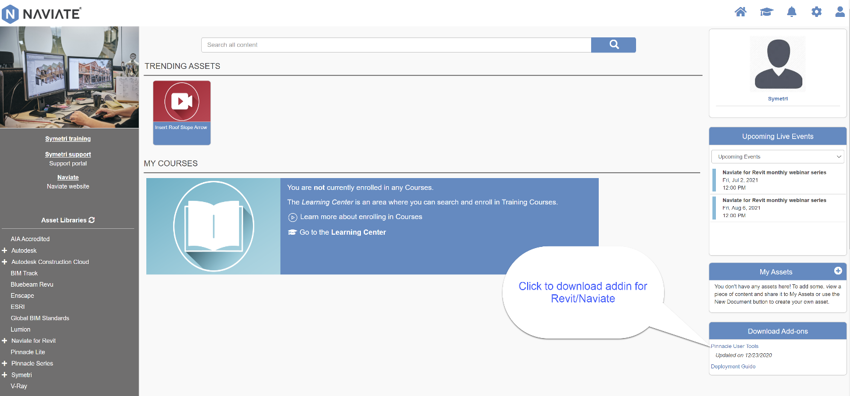 Download Pinnacle User Tools (available at the Home page in the portal)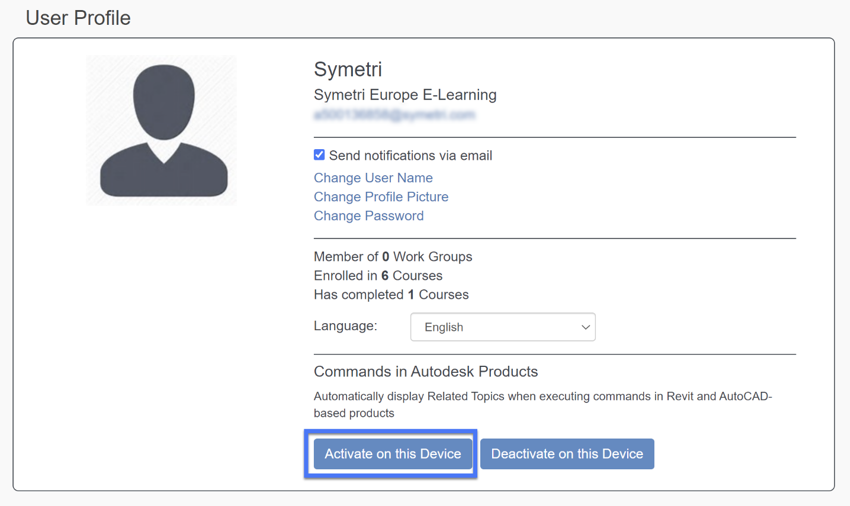 Activate Pinnacle User tools on your computer