Release news Naviate for Revit
Naviate Architecture December Release 2022.1.3
Updates in Naviate Architecture. Highlights include new functionality for Offline Usage and new feature Door and Window Drawings.

Changes is available in version 2022.1.3
New! Door and Window Drawings
Configure, create and place Door/Window Views, Tags and Schedules on Sheets.
This new feature is an improved, next generation version of the current Door/Window Drawings feature. It will enable you to easily configure and create Door/Window documentation drawings.
Start by defining which Doors/Windows you want to create drawings for. We have improved the element selection functionality by adding the option to filter element selection based on a selected schedule, in addition to the possibility to select doors based on type or instance.
Afterwards, define which Views to create and their Type and View template. You will also be able to choose a tag family to be used when tagging the Views.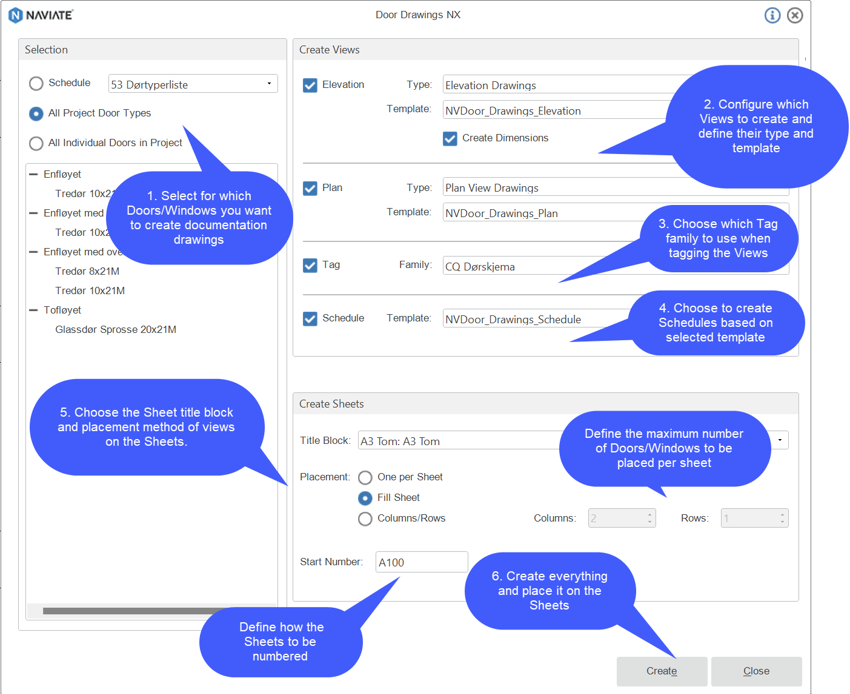 After defining the Sheet creation settings, Views for all selected Doors will be created and placed on the Sheets.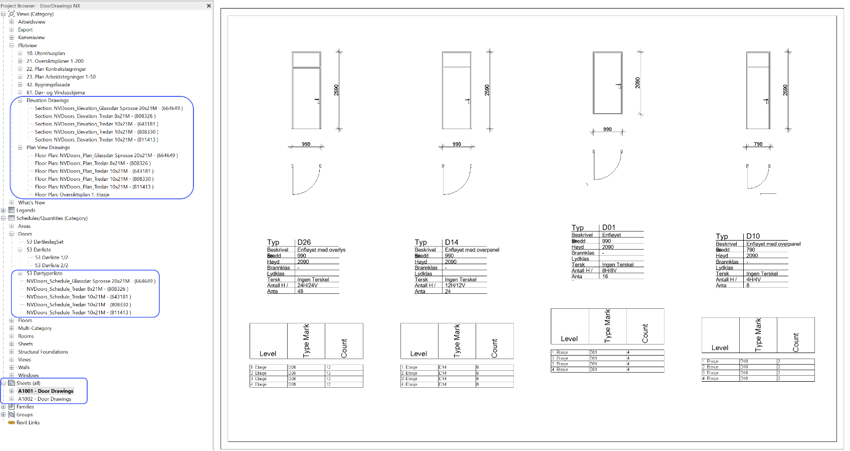 Bug fixes
Create Coverings: Fixed issue with overlapping Wall coverings
Create Coverings: Fixed issue when multiple Wall coverings segments are created
Create Coverings: Fixed issue when ignoring columns for Wall coverings
Room Drawings: Fixed issue when running the feature a second time