Release news Naviate for Revit
Naviate Daylight December Release 2022.1.3
Updates in Naviate Daylight. Highlights include new functionality for Offline Usage. Improvements to Heatmap Visualisation.

Changes is available in version 2022.1.3
Heatmap Visualisation
Place a daylight heatmap visualization directly on the Floor Plan View.
Now you can directly place the daylight heatmap visualisation of selected Rooms on a Revit Floor Plan.
By running the "Visualisation" tool from the main dialog the tool will automatically create a View and place a heatmap visualisation based on defined settings and regulations.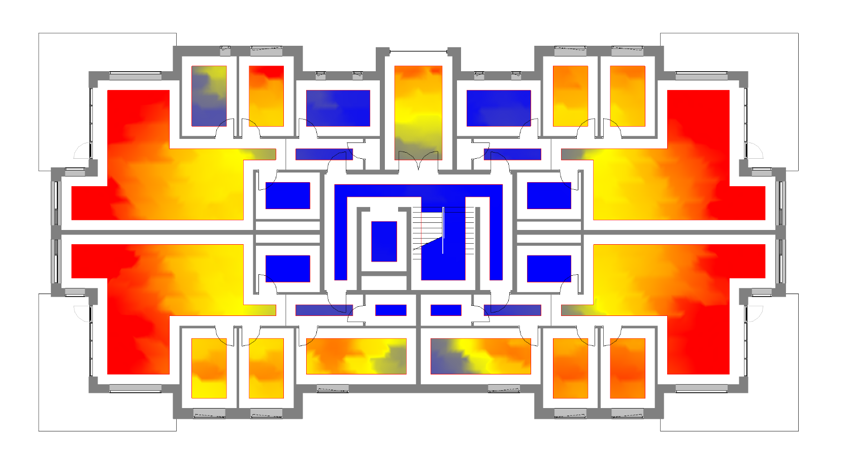 You can change and create your own style of the heatmap, in terms of colour mapping and the possibility to see the daylight point-values. Pre-defined, regulation specific visualisation styles are created.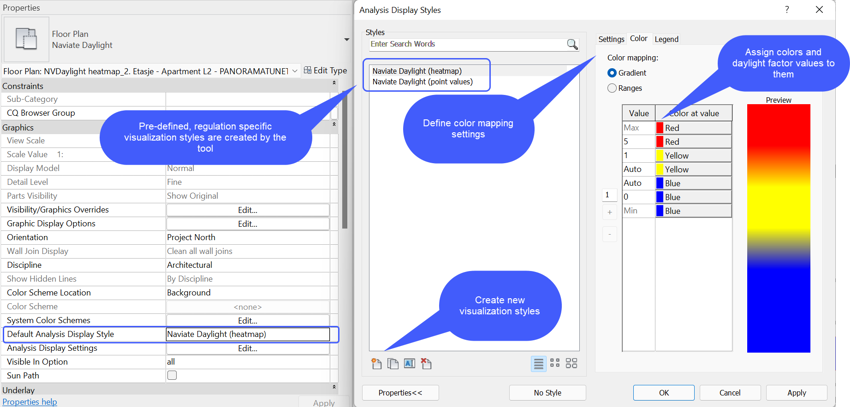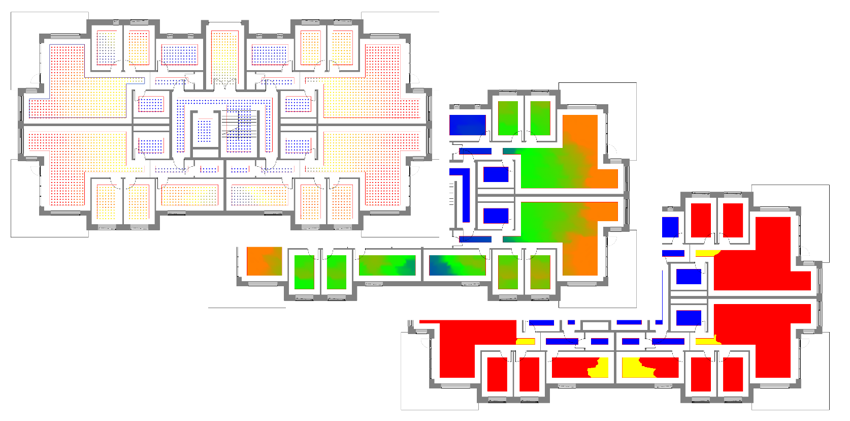 The results can be saved as an image in Revit and reused when needed.