Release news Naviate for Civil 3D
Naviate Pipe 2022.1 Release
Updates in Naviate Pipe. News and improvements include; Network recover, Objects from Networks and Nudge structure.

Naviate Pipe
Changes are available in 2022.1
The command creates and/or connects orphaned pipes to structures.
Added option to Append the export to an existing DWG.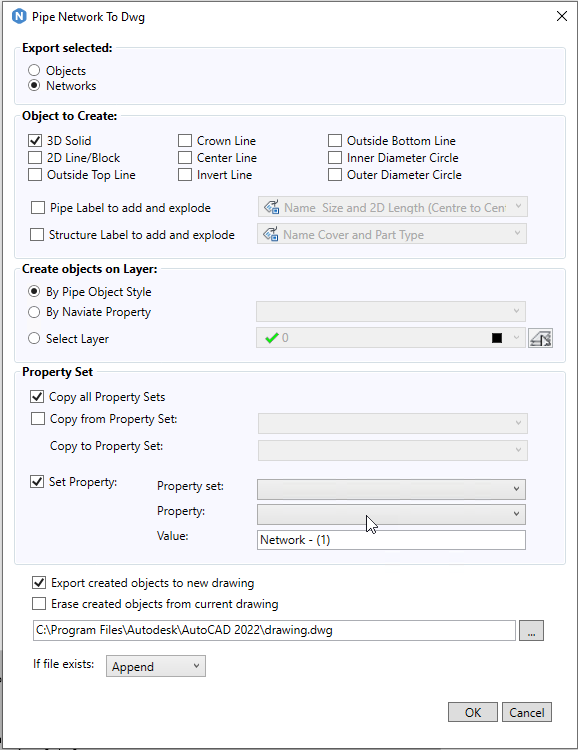 Added option to select multiple structures and to move them by picked displacement.
You can find the related release notes here