Release news Naviate for Revit
Naviate Rebar Extension to be replaced by Naviate Rebar
Naviate Rebar Extension (Naviate REX) will be replaced with a new product; Naviate Rebar. The release is estimated to go live in September, supporting Autodesk Revit 2023.

We're live! Visit the new product page here.
Background
Symetri have delivered the Naviate Rebar Extension for Autodesk Revit since the Revit 2019 version into the global AEC market. During these years we have seen a need for a solution with less limitation and more capabilities. The framework we are using doesn't support all the new workflows needed by our customers in today's market.
Naviate Rebar Extension, also known as Naviate REX, will be discontinued and replaced with a brand-new product; Naviate Rebar. The new Naviate Rebar is built on the Naviate framework, working with the Revit API.
We are aiming to release the first version for Revit 2023 in September this year. Last version for Naviate REX will be on Revit 2022. The old REX will still be available.
Development plan
First release will support the most used features in former Naviate REX.
Revit 2023 compatible
Automatic bar placement
Dynamic previews
Support for Beam, Columns and Walls
Propagated Rebar support
There are other features on the roadmap, and we will continue development based on customer feedback, priority and criticality.
Unique launch offering to upgrade
Naviate Rebar will be a paid solution like our other Naviate products. You can download a trial or buy here.
Sneak peak into the new Navate Rebar
Below are some sneak peaks into how the new beta Naviate Rebar looks like in development right now.
Disclaimer: The development, release, and timing of any features or functionality described for our products remains at our sole discretion. This information is not a commitment, promise or legal obligation to deliver any functionality, is intended solely to outline our general product direction, and should not be relied on in making a purchasing decision.
Ribbon preview (beta)

Wall preview (beta)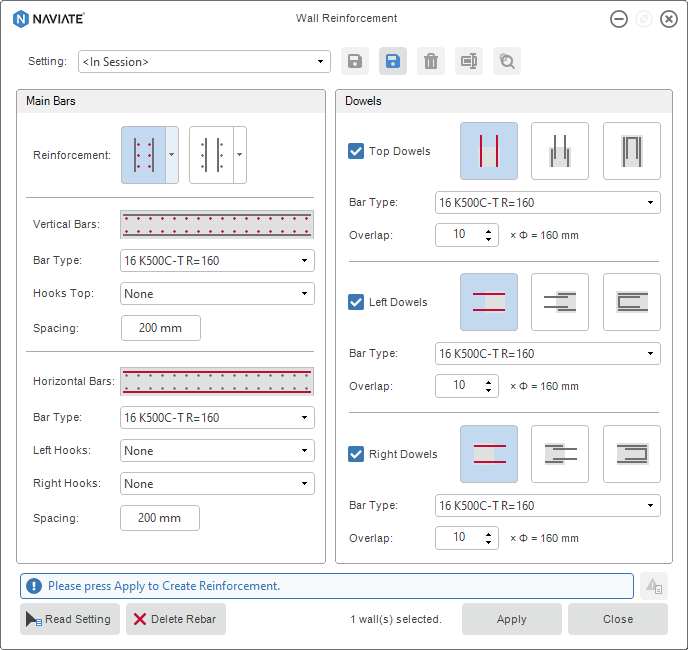 Column preview (beta)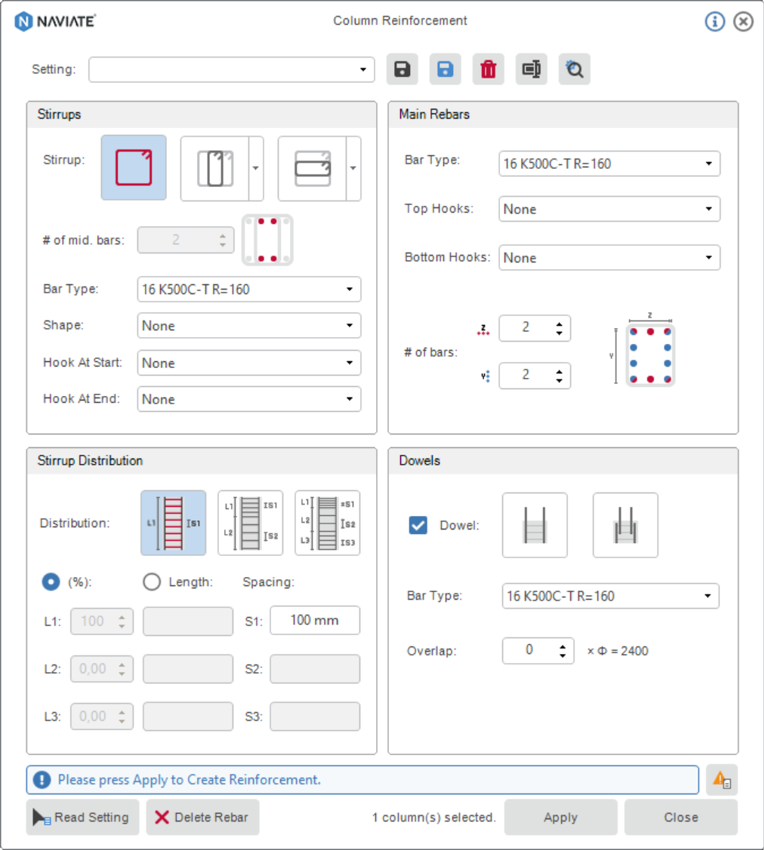 Beam preview (beta)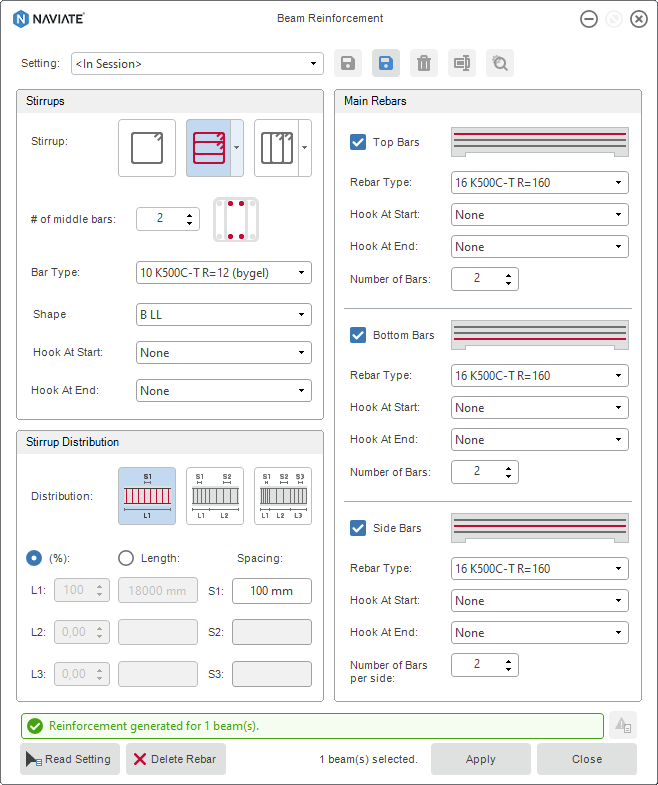 Contact information
To stay updated on when the release will go live, an unique opening offering, pricing and all the other goodies, register to the Naviate Rebar list. For all other questions, send us an email to info@naviate.com.