Release news Naviate for Revit
Naviate Daylight December Release
Updates in Naviate Daylight. Highlights include Daylight Ratio and Daylight Factor.

Naviate Daylight is only available on Revit 2022 and 2023 platform
Changes is available in version 2023.1.3
Daylight Ratio & Daylight Factor
Elements from Revit links are now included in Daylight Ratio and Factor calculations.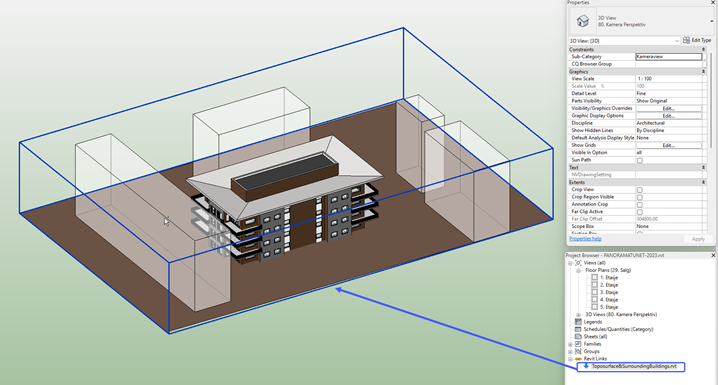 You can now Link surrounding buildings and toposurfaces to your host project as Revit links. Elements will be considered when calculating Daylight Ratio correction factors and when calculating Daylight Factor values.
Fixes
Revit Cloud Worksharing: Fix to use Cloud Collaboration tools in Revit 2023.1 Update 1 (or later). Note! Uninstall all Naviate applications (including Help) except Analysis and then apply this update OR uninstall all Naviate applications and install 2023.1.3 version to solve the problem.
Daylight Factor: Fix issue when exporting complex geometries to Radiance
Daylight Factor: Fix issue with Rooms that have varying Floor height
Daylight Factor: Fixed issue when reporting Wall Offset and calculation point distance in Word report
Daylight Factor: Fixed issue when defining calculation height on Rooms